The best IELTS coaching institutes in Chandigarh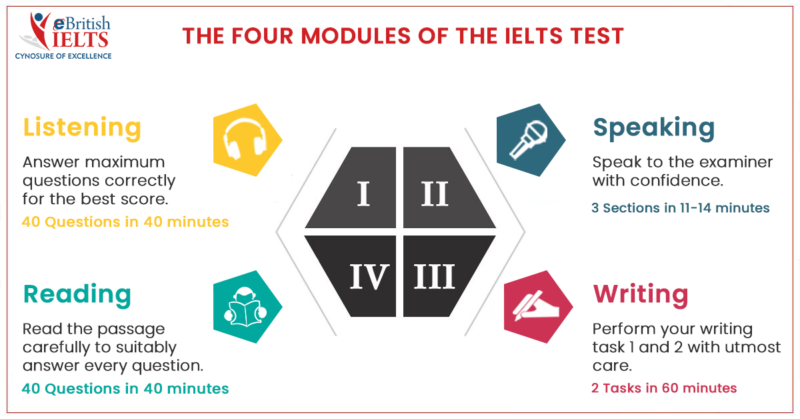 About IELTS 

IELTS (International English Language Testing System) is an examination that is conducted to judge the English proficiency one has. One has to qualify the IELTS exam if they want to move to the UK, Australia, New Zealand and Canada, in order to pursue education or occupation. In IELTS, one is tested on their Listening, Reading, Writing and Speaking skills through a series of tests. The performance of a person on IELTS, or the IELTS results are assessed on the basis of a band system. The testee qualifies IELTS with a score of band 1 (non-user) to band 9 Expert user). Any person over the age of 16 is qualified to take this test. 
The country which you can move to is determined on the basis of the score you get in the exam. 
IELTS COACHING INSTITUTES IN CHANDIGARH
We all know that a lot of people from Punjab try to settle or want to settle in Canada, UK, USA or Australia. Chandigarh being the capital city has all the more people aspiring to go abroad either for studies or on work permits. It becomes a pertinent need for the people to have good IELTS coaching institutes not just to clear the IELTS exam but also to gain clarity over the basic concepts of the language as it would be the primary mode of communication in the country they wish to settle in. 
If you are also one of the people who are looking for such an institute to provide IELTS coaching in Chandigarh, we are here to make your life easier. We have here with us a list of the best IELTS coaching institutes in Chandigarh for you to look through. 
BRITISH IELTS | IELTS Coaching institutes in Chandigarh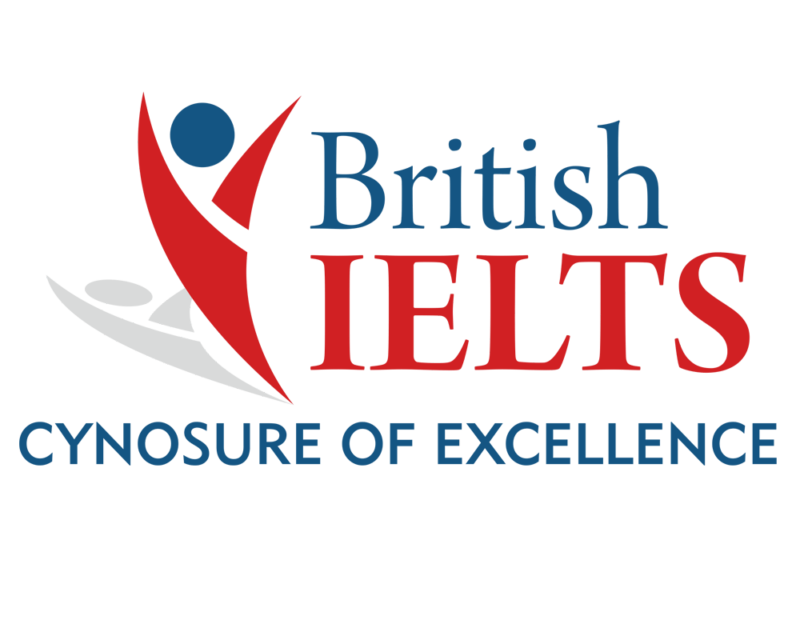 Address:  SCO: 54-55, 2nd floor, Sector 34-A, Chandigarh.
Phone: 081978 81978
Timings: 7 am to 8 pm.
British IELTS coaching institute can be deemed as one of the best IELTS coaching institutes in Chandigarh. They have a highly trained faculty of teachers and counselors who can help the students who take admission there, get the necessary number of bands required for their dream country. They cover the absolute basics of the language that can help even those who are not familiar with the language. 
They have courses varying between 1 month to 3 months. For the one month course the fees charged is about 10,000/- for the 2 month course it is 15,000/- and for the three month course it is 21,000/- (excluding GST) 
What makes BRITISH IELTS special is that not only do they cover all four modules(Reading, Writing, Listening and Speaking)  as a part of their IELTS coaching course, they also offer free grammar lessons as a part of the coaching. 
GREY MATTERS IELTS coaching institute in Chandigarh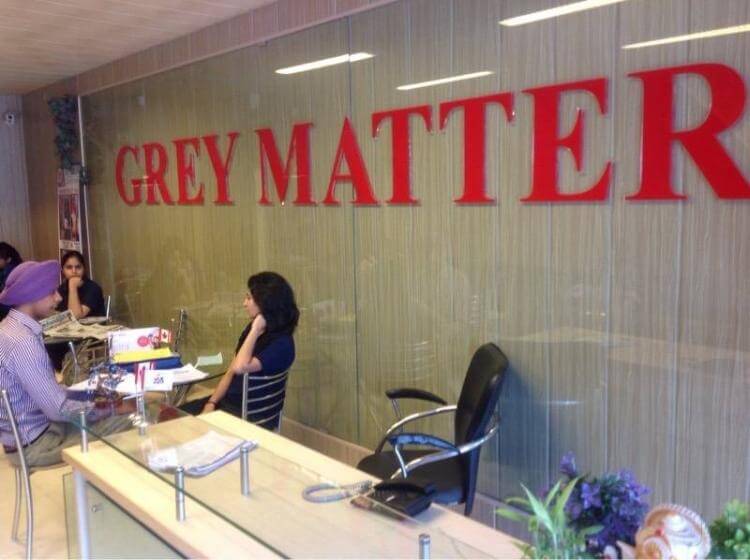 Address: SCO : 37-38, Fourth floor, Sector 17C, Chandigarh, 160017
Phone: 0172 508 3001
Timings: 8:30 am to 6 pm 
Grey Matters is a name which has been around for a long time when it comes to IELTS coaching in Chandigarh. As an IELTS coaching institute in Chandigarh, Grey Matters has a lot to offer which makes it one of the best IELTS coaching institutes in Chandigarh. The teachers here are very seasoned in their training and are able to break things down into such simple and comprehensive terms that it becomes very easy for the students to understand it and apply it. 
The specialty the Grey Matters has, apart from their engaging and well-rounded course, is that they provide very flexible batches which  can easily accommodate the work schedule of professionals who seek IELTS coaching. They even have online live video lectures which one can attend at one's convenience. The study sessions are especially engaging as they are interactive in nature and not your traditional lecture method. 
The course duration varies from 2 weeks to 12 weeks for which the fees vary between 15,000 to 35,000 respectively. 
DOLPHIN HEAD HUNTERS | IELTS Coaching Chandigarh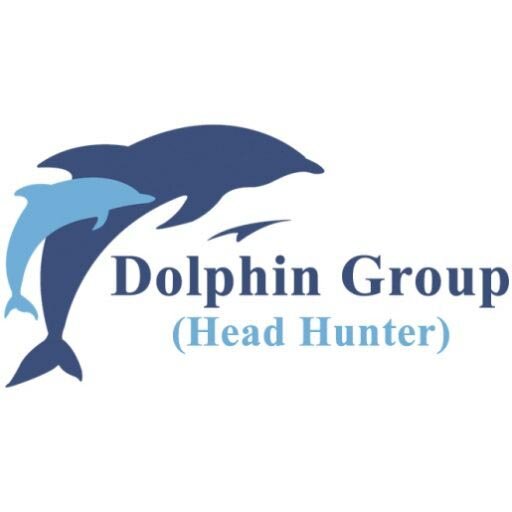 SCO 85-85, 2nd Floor, Sector 34-a Piccadilly Square, Chandigarh 160022
Phone: 0172 400 5567
Website: dolphinheadhunter.com
Timings: 8:30 am to 8:30 pm
Undoubtedly, Dolphin Head hunters is one the best IELTS coaching institutes in Chandigarh. Their sole focus is on how to help students get the best scores in IELTS exams. And they make sure of it by creating an extensive and holistic learning experience for the students. The faculty here makes sure they explain each and every concept so as to increase the benefits for the students, and help them not only clear the IELTS exams but also gain a full understanding of English as a language so as to facilitate their lives later on when they do go abroad. 
They offer a 1 month course of IELTS at Rs. 9,500/- apart from this course they also have courses on personality development and interview preparation. 
The British Institute of Languages & Overseas Education | IELTS Coaching in Chandigarh 
Address: SCO 73-75, 3rd floor, Sector 17D, Chandigarh, 160017
Phone: 080808 01535
Timings: 7am to 9 pm 

The British Institute of Languages and Overseas Education is an institute that by just its name entrusts a lot of absurdity upon its quality. It definitely is one of the best institutes for IELTS coaching in Chandigarh. This institute specializes in not just IELTS coaching but also TOEFL , PTE and other foreign languages. They not only prepare candidates for the IELTS exam but also help them gain confidence in conversing in English.
In order to prepare the candidates for the listening module of the IELTS exams they hold weekly tests which emphasize this skill and cover all grounds. They make sure that all doubts are cleared then and there so that the student has a very clear understanding of how to apply the rules they learn in the class. 
The duration for the IELTS coaching course varies from 1 month (rs. 8,000/-) to 3 months (Rs. 18,000/-) 
Apart from IELTS coaching, they also offer courses in PTE coaching, TOEFL, spoken English, personality development, French and German classes as well as interview preparation.  
New Cambridge college| IELTS Coaching institute in Chandigarh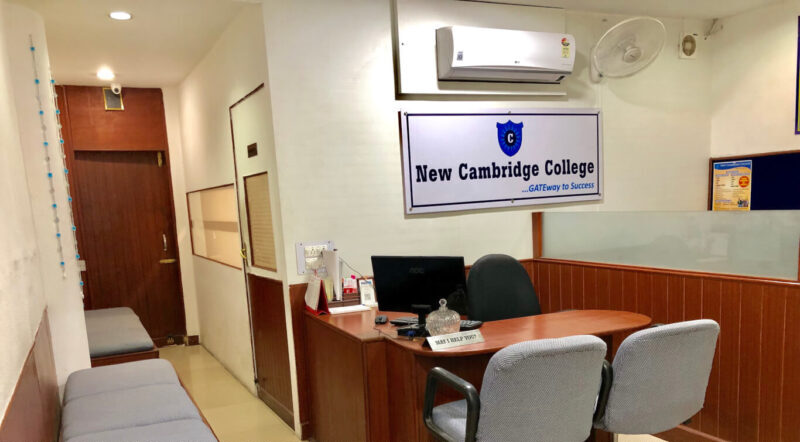 Address: SCO 80-81-82, Top Floor, Sector 17-D, Chandigarh.
Phone: 098782 22772
Website: newcambridgecollege.com
Another brilliant IELTS coaching institute in Chandigarh is New Cambridge College. They have a highly qualified team of counselors who are able to guide students in the right direction. After an initial diagnostic test of their level of English proficiency, a student is recommended the course which would help them the most. 
The mentors at New Cambridge College make sure that the students know the nitty gritties of the English language and understand it fully well before they sit for their IELTS exam. 
New Cambridge College is an IELTS coaching institute that caters to the personal problems and needs of the students. The teachers here make sure that the students benefit the most by facilitating them and encouraging them through peer- to – peer learning. 
The courses they offer are IELTS Coaching (varying from 1 month to 3 months depending upon the proficiency of the student). They charge about 9,000 Rs per month for this course. 
TouchStone Educationals | IELTS Coaching institute in Chandigarh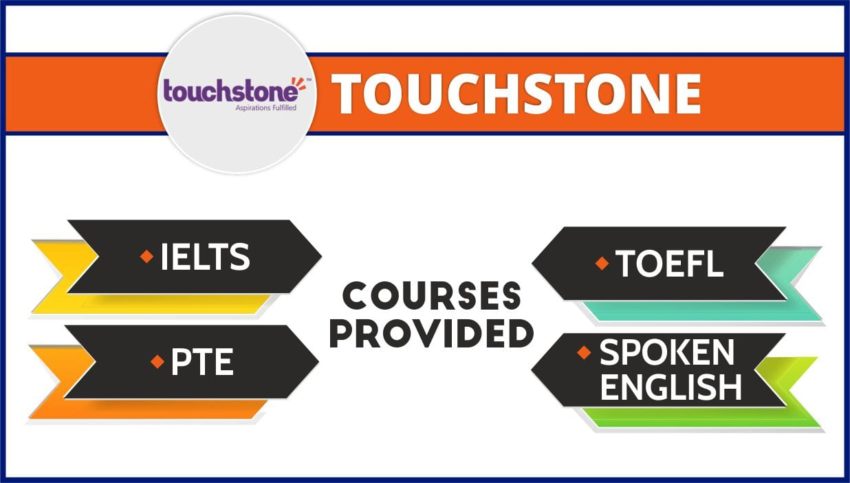 Address: SCO : 88-89, 4th floor, Bridge Market, Sector 17, Chandigarh, 160017
Phone: 0172 500 0060
Timings: 9am to 6pm 
Touchstone Educationals is one institute which is not only a worthy mention in the list of the best IELTS coaching institute in Chandigarh, but it has in fact, won an award for being the number 1 IELTS institute in the Chandigarh and Punjab region. The quality of education and coaching provided by TouchStone is commendable. They have a team of dedicated professionals working towards helping students clear IELTS and land their dream country. As an IELTS coaching institute, TOuchStone has an edge over others in that the institute pays attention to the individual's speed of retention and has batches that move at variable speeds so that it does not become too overwhelming for the candidates. A person can choose which batch to join according to their present understanding and proficiency in English. 
All this is done so as to facilitate individuals in their journey of IELTS coaching. And not just that, also to carry forward the knowledge later on in life. 
Their IELTS coaching course is charged at 18,000/-. Apart from this they also have courses for PTE, TOEFL, Spoken English, Business English, General English and interview preparation. So no matter what your requirement, they definitely have a course for you 
There you have it, a list of all the top and the best IELTS coaching institutes in Chandigarh with their fees structures, duration of the course they offer, as well as location. This list is your ultimate directory to IELTS coaching in Chandigarh. Now, no matter which institute you pick, you land your dream country because each one of them is undoubtedly one of the best institutes for IELTS coaching in Chandigarh.