The best Spas with Swedish Massage in Chandigarh 
Looking for the best spa in Chandigarh? If yes, this list of some of the best spas in Chandigarh, is made just for you.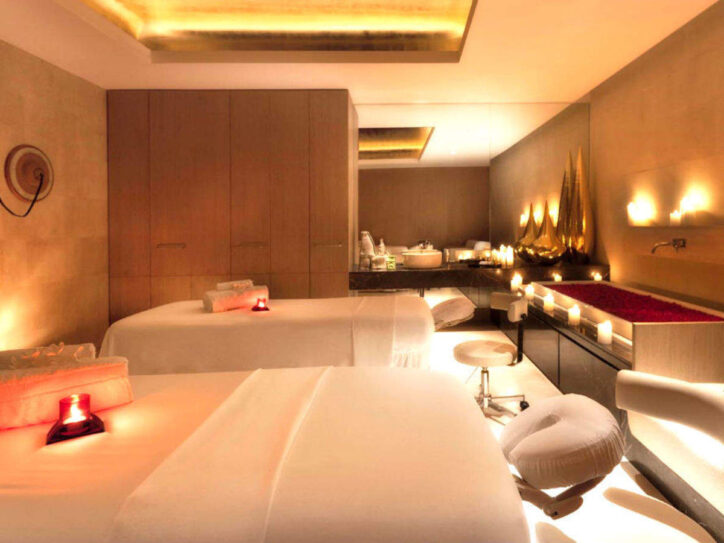 Our body is a miraculously functioning machine which can do wonders when taken care of properly. Just like any other machine, our body also needs a little fixing up, oiling and maintenance every now and then. In order to get your body re-charged, you need to relax and unwind. And what better way is there to do that, than to enjoy a spa day to treat your body just right. 
Just imagine the amount of relaxation you would experience after a good full body massage. How rejuvenated would you feel once all the muscle tension is released by an expert body masseuse. After all, with the hours of hard work you put into your life, you deserve to feel relaxed at the best spa.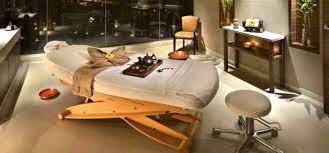 A good spa experience has various elements, starting from the relaxing ambience of the spa- the scent, the lights, the interiors- to the very capabilities of the masseuse giving you the massage. Needless to say, a good spa would have all the best beauty and wellness treatments, offered by some of the best masseuses. 
In Chandigarh, more and more people are turning to spas for the relaxation treatment they deserve. And so, many spas have come up in the past few years as a result of the growing need of spas in Chandigarh.
While there is no dearth of Spas in Chandigarh, it becomes a difficult task to choose the spa that is the best for you. A bad spa experience can make you even more stressed than you were when you went there. So, we have made a list of the best spas in Chandigarh for you. This list has all the information you would need about the spas in Chandigarh to make the right decision for yourself. 
Studio Strands Salon & Spa in Chandigarh. 
Address: SCO: 423-424, Ground Floor, 35C, Chandigarh, 160035
Phone: +91-8621970000
10:00 am to 08:00 pm
 Studio Strands is a pocket friendly spa to treat your body some relaxing times. This salon and spa in Sector 35, Chandigarh offers exciting beauty and wellness packages, which won't weigh too much on your budget and also provide you with a gentle and relaxing time. The professionals at Studio Strands are trained masseuses who will make sure they find the right pressure point to help you release all your muscle tension and feel renewed and rejuvenated. They make sure to make their clients as comfortable as possible so that the clients can truly enjoy their spa experience. Their prices are moderate, and the services they offer are worth every penny spent at this spa. Apart from the usual grooming services like Manicure, Pedicure, O3 Facial, they also have a full body massage along with steam and shower. The treatments will leave you feeling completely recharged. Studio Strands really is one of the best spas in Chandigarh. 
Some of the spa services available with strands Spa are  
Rasa- Luxury Spa in Chandigarh 
Address: SCO 495-496, 1st floor, near Dominos, 35C, Chandigarh, 160022
Phone: +91-8621970000
11:00 am to 11:00 pm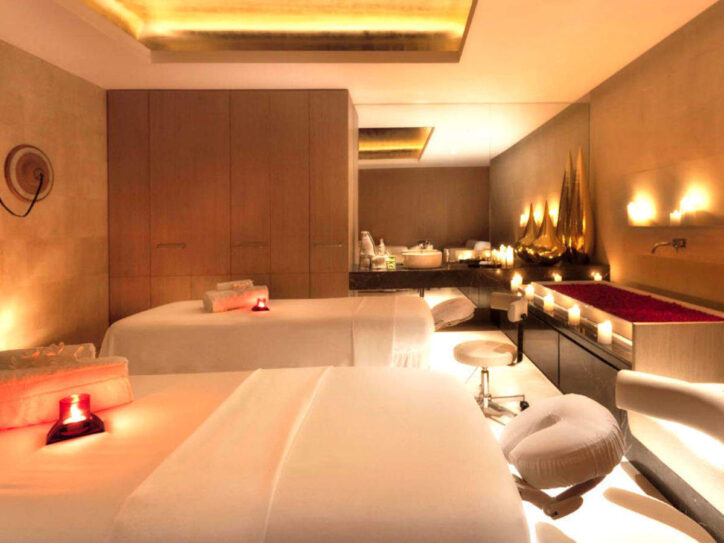 Another Spa with state of the art equipment and some of the best Spa services to offer, is Rasa Luxury Spa in Sector 35, Chandigarh. What makes Rasa one of the best spas in Chandigarh is not just the expertise and magical hands of the masseuse at this spa, but also the overall relaxing ambience created at the Spa. As soon as you enter the premises of this spa, you feel soothed by the atmosphere around you. The mellow interiors, complemented by the melodious harmonies, make the tensions in your muscles melt away even before you go for your massage. 
Every one of the treatments offered by Rasa Spa, be it a Traditional Thai spa or a full body Swedish massage, is administered by trained professionals. Apart from spa treatments they also have a number of herbal products to help with different kinds of problems. They also offer  Heat treatments to help stimulate blood circulation and initiate the purifying process. 
The spa services available at Rasa Luxury spa are: 
Foot Reflexology 

Body Scrub & Polish With Steam & Shower

Full body massage With Steam & Shower

Full body massage, face cleansing with Steam & Shower

Full Body Massage, Full Body Scrub With Steam & Shower

Couple Full Body Massage With Steam & Shower

Swedish massage 

Thai Spa 

Heat treatments 

Aromatherapy 

Body scrub 
The services offered by them range from INR 699/- to INR 2799/- 
Aura Thai Spa, Chandigarh
Address: SCO 64-65, Ground Floor, Madhya Marg, Sector 8-C, Chandigarh.
Phone: 0172-4690088
Monday-Sunday: 10 am- 10 pm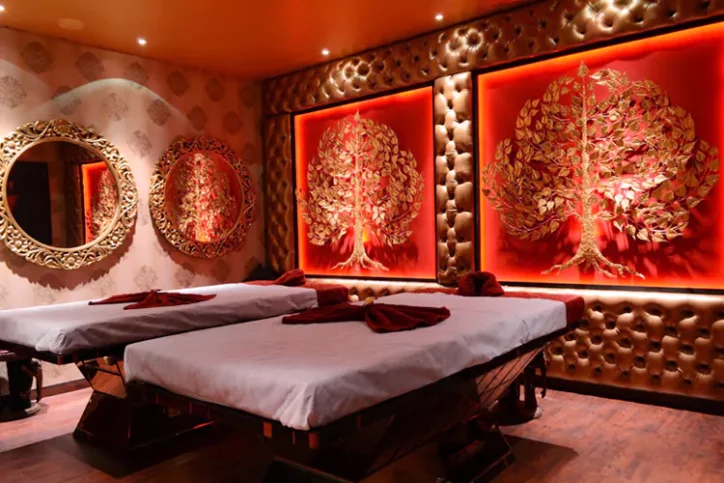 Another amazingly relaxing spa is Aura Thai Spa in sector 8, Chandigarh. They have a relaxing ambience, well complemented by the highly trained masseuses. They have a long list of clients who have all been satisfied by the services they got at Aura Thai Spa. Their specialty, as the name suggests, is Thai Massage, but they have a number of services that they specialize in like Swedish massage, deep tissue massage and much more. Every treatment provided at this spa is customized to fit the needs of the customer. They have excellent customer service, provided by some of the best massages in Chandigarh. The products they use are only top quality products so as to facilitate relaxation further. 
The infrastructure is well maintained, clean and promotes positivity. Their spa services are reasonably priced and definitely worth trying. Aura Thai Spa is considered to be one of the best spa services in Chandigarh and for good reason. 
Some of the services offered by Aura Thai Spa are: 

Full Body Aromatherapy Massage = Rs. 2400.

Full Body Swedish Massage = Rs. 2600.

Back & Shoulder Massage = Rs. 2100.

Deep Tissue Massage = Rs. 2800.

Traditional Thai Dry Massage = Rs. 2100.

Foot Reflexology (60 minutes) = 2100.

Body Scrub options are also available at Rs. 2450.
Namoh Spa, sector 9, Chandigarh 
Address: SCO 325 Above Sagar Ratna, Sector 9, Panchkula, Haryana 134109
Phone: +91-8621970000
11:00 am to 09:00 pm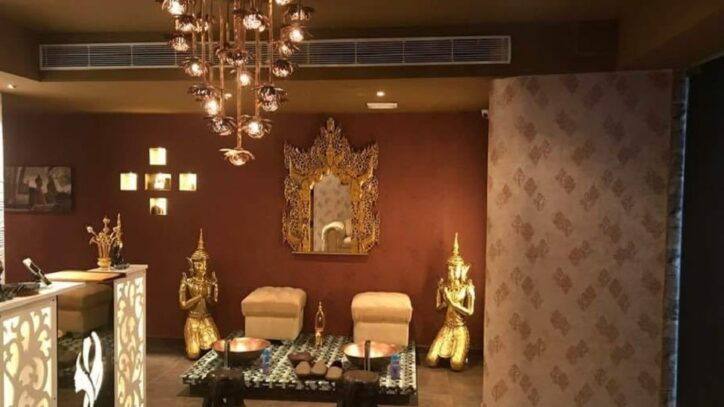 Namoh Spa is undoubtedly one of the best spas in Chandigarh. Every moment spent at this spa would guaranteed bring you closer to relaxation and strip away all the tension and worry you have.  They have a team of well-trained therapists who would do anything to make this spa experience just perfect for you. It is a really luxurious experience. With a state of the art infrastructure, Namoh Spa has been able to provide the best Spa services. The staff at this spa prioritise the comfort of their customer above all else. Their therapists and masseuses are trained to help clients relax and enjoy their spa experience. Apart from having a soothing therapy room and steam room, this spa also has a jacuzzi.
Some of the services offered by Namoh Spa are: 
Tuscany Spa, Chandigarh
Address: SCO 441-442, 1st Floor, Sector 35-C, Chd.
Phone:  0172-6570111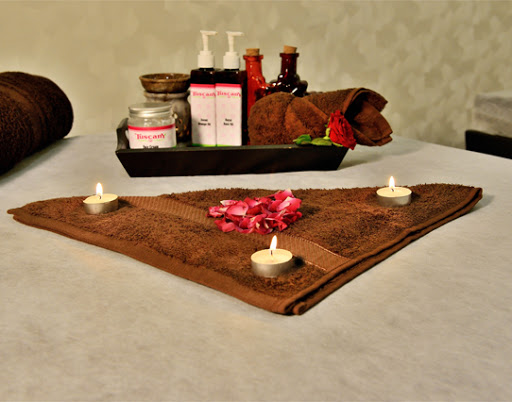 Tuscany spa is a one branch among a number of other sp branches located in different parts of the country. The spa in Chandigarh has some of the best spa treatments administered by highly trained specialists. The staff at this spa works dedicatedly towards creating the best spa experience for their customers. They have all kinds of spa services ranging from the most basic to traditional spa services. They aim to help customers rejuvenate their bodies and feel peaceful. They have long years of experience in the beauty and wellness industry and thus they understand the nitty gritties of it. Being one of the most famous spas in Chandigarh, Tuscany Spa really does live up to the high standards set by its reputation. 
Some of the services offered by Tuscany Spa are: 
Deep Tissue Massage = Rs. 2500 (60 minutes).

Balinese Spa = Rs. 2500 (60 minutes).

Tuscany Face Massage = Rs. 500 (15 minutes).

Sports Massage = Rs. 2500 (60 minutes).

Anti Stress Back Massage = Rs. 950 (45 minutes).

Reflexology (30 minutes) = Rs. 900.

Body scrub Rs. 1800 for a 45 minute 

Day spa packages are also available.
This brings us to the end of the list of Spas in Chandigarh. Now all you need to do is call up the spa that you liked and book yourself an appointment for the rejuvenation that your body deserves.